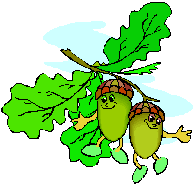 Location: Sumner, Washington.
This Club is a "Mainstream" square dance and round dance club . It was founded in 2010, and serves the southern Puget Sound and greater Tacoma/Pierce County area of Washington State, and maintains an active year-round dance schedule (see below)…or you can click here for the club's "official" online calendar for up-to-date information or last minute changes. The Swingnuts dance at the Sumner VFW Hall, 1705 Willow St., Sumner WA 98390 (click here for a map).
The club's regular "caller" is Don Wood, a national caller with over 40 years of square dance calling and instruction experience. Marie Wood (Don' wife) is the club's regular round dance "cuer". "Donnie & Marie" are quite the dynamic-duo!
CONTACT US: The current club Presidents are Lane and Gail Johnston. Lane may be reached by calling (425) 765-7013 (be sure to reference square dancing and leave your name and cell phone number if you leave a message) or by email.
If you'll complete this online form with your basic contact information (we do not sell or share it), we'll inform you about upcoming lessons (dates, times, location, cost, etc.)
LESSONS (Thursdays): During the regular dance season (late September thru mid-June), we dedicate Thursday evenings to classes. We lead an initiative in 2022 to coordinate lessons with the other clubs in Rainier Council. Our next set of lessons will start on Thursday, February 2, 2023. See the https://www.squaredance-rainier.org/classes/ tab on this website for more details.
SATURDAY DANCES: our "regular" dance night each month is held on the 3rd Saturday (October thru May).
"THURSDAY-NITE LITES" (SUMMER DANCES): From late June thru August (when most other clubs in WA take a hiatus from dancing) the club sponsors a very popular summer-long weekly dance series featuring a different caller each week.
MEMBERSHIP: Pocket-friendly membership in the club is open to couples, "singles" (with or without a dance partner), and families with children 8 years or older.
The Swingnuts Square (& Round) Dance Club is a member of the Rainier Council. One of 11 councils in the Square and Folk Dance Federation of Washington, Rainier Council is comprised of 6 square and round dance clubs (there are approximately 80 federated clubs and over 2000 square dancers across the state).
PHOTO GALLERY: To check out our photo and video gallery, click here.