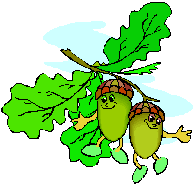 Location: Sumner, Washington.
This Club is a "Mainstream" square dance and round dance club . It was founded in 2010, and serves the southern Puget Sound and greater Tacoma/Pierce County area of Washington State, and maintains an active year-round dance schedule (see below)…or you can click here for the club's "official" online calendar for up-to-date information or last minute changes. The Swingnuts dance at the Sumner VFW Hall, 1705 Willow St., Sumner WA 98390 (click here for a map).
A monthly SATURDAY DANCE is held on the 3rd Saturday each month (October thru May).
During the regular dance season (October thru mid-June) Thursday evenings are generally devoted to lessons & "workshops". Then, from late June thru August (when most other clubs in WA take a hiatus from dancing) the club sponsors a very popular summer-long weekly dance series ("Thursday-Nite Lites") featuring a different caller each week.
Membership in the club is open to couples, "singles" (with or without a dance partner), and families with children 8 years or older.
The club's regular "caller" is Don Wood, a national caller with over 40 years of square dance calling and instruction experience. Marie Wood (Don' wife) is the club's regular round dance "cuer". "Donnie & Marie" are quite the dynamic-duo!
The Swingnuts Square (& Round) Dance Club is a member of the Rainier Council. One of 11 councils in the Square and Folk Dance Federation of Washington, Rainier Council is comprised of 7 square and round dance clubs (there are approximately 90 federated clubs across the state).
To check out our photo and video gallery, click here.